According to the U.S. Bureau of Labor Statistics, slips-and-falls make up a significant number of general industry accidents, second only to overexertion. They account for 15% of all accidental deaths as a cause of fatalities. In 2018, there were 5,250 total fatalities in all sectors, 791 of them were from slips, trips, and falls. [reference: http://www.bls.gov/iif/]
Stay up-to-date with the latest safety standards from these publications.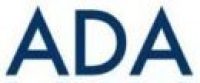 Anti-slip Safety Reports & Standards
ADA Accessibility Guidelines for Buildings and Facilities
302 Floor or Ground Surfaces
OSHA Standards
Ladders 1926.1053

1926.1053(a)(6)(i). The rungs and steps of fixed metal ladders manufactured after March 15, 1991, shall be corrugated, knurled, dimpled, coated with skid-resistant material, or otherwise treated to minimize slipping.
1926.1053(a)(6)(ii). The rungs and steps of portable metal ladders shall be corrugated, knurled, dimpled, coated with skid-resistant material, or otherwise treated to minimize slipping.

Walking/Working Surfaces

1910.22 General Requirements. 2. Slip-resistance.
A reasonable measure of slip-resistance is static coefficient of friction (COF). A COF of 0.5, which is based upon studies by the University of Michigan and reported in "Work Surface Friction: Definitions, Laboratory and Field Measurements, and a Comprehensive Bibliography," is recommended as a guide to achieve proper slip-resistance. A COF of 0.5 is not intended to be an absolute standard value. A higher COF may be necessary for certain work tasks, such as carrying objects, pushing or pulling objects, or walking up or down ramps.
ANSI Standards
ANSI A1264.2-2001 — American National Standard — Standard for the Provision of Slip Resistance on Walking/Working Surfaces. This sets forth provisions for protecting persons where there is potential for slipping and falling as a result of surface characteristics or conditions.
Coefficient of Friction
Safeguard Technology's unique grit surface nearly doubles both the OSHA's 0.5 and the ADA's 0.6 guidelines for Coefficient of Friction values as confirmed in independent lab testing. Even in wet or oily conditions, our covers greatly exceed these guidelines.
Product Certifications
Safeguard Technology has certifications from internationally recognized safety and industry organizations. These include:

Founded in 1944, the mission of NSF International is to protect and improve global human health. Manufacturers, regulators and consumers look to them to develop public health standards and certifications that help protect food, water, consumer products and the environment.
Safeguard's Hi-Traction® Anti-Slip Covers are Certified
"High Traction" Products by the National Floor Safety Institute (NFSI). NFSI provides independent product testing and certification to aid in the prevention of slips, trips, and falls.
The National Safety Council is a nonprofit, nongovernmental, international public service organization dedicated to protecting life and promoting health. The NSC is a membership organization, founded in 1913 and chartered by the U.S. Congress in 1953.
Founded in 1911, the American Society of Safety Professionals (ASSP) is the world's oldest professional safety society. ASSP promotes the expertise, leadership and commitment of its members, while providing them with professional development, advocacy and standards development. It also sets the occupational safety, health and environmental community's standards for excellence and ethics.