USDA-Accepted Anti-Slip Solutions for Food Processing Facilities
Wet, oily, dusty, or food-covered surfaces significantly increase the possibility of costly slip-and-fall accidents.
Our Anti-Slip Covers exhibit excellent anti-corrosion properties and can withstand tough sanitation and high pressure alkaline power washing at food and beverage processing facilities.
Proven track record in food processing
Corrosion resistant
Proven track record in food processing, corrosion resistant.
Installed over steel, concrete, wood, and grating with either mechanical fasteners, adhesive or a combination, our covers can easily be sealed with a food grade adhesive/sealer to inhibit bacteria formation.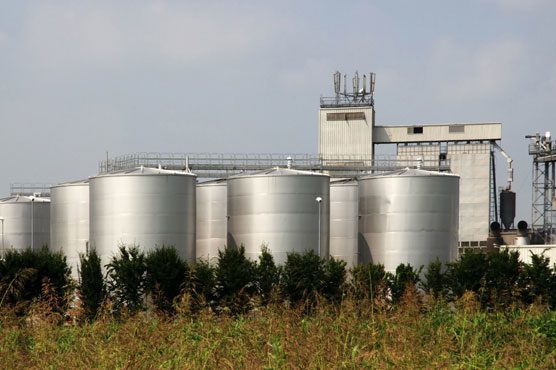 Sikaflex®-252 is a polyurethane adhesive with good gap-filling properties. Durable and elastic, it bonds well to a wide variety of substrates including steel, ceramics, and plastics. Seal any potentially harmful openings to comply with food safety regulations.
A Safeguard® Anti-Slip Cover for any application – our flat sheets are designed for any area other than steps or ladders.
Safeguard Anti-Slip Step Covers provide a long-lasting solution for slips-and-falls in one of the most dangerous areas in your facility: the stairs. Use two-tone or glow-in-the-dark colors for added benefits.