Hi-Traction®
Direct Gritting
Your Parts, Our Anti-Slip Surface
When a cover is not feasible, Safeguard can apply the same long-lasting, anti-slip surface to your components for the best in safety protection.
Maintain Form and Function
Direct Gritting keeps pass-through holes and other critical functionality
Great Option for OEMs
Deliver superior anti-slip safety in your products
Controlled Environment
Assures the proper bond for durability
How Does It Work?
Option #1: Customer Supplied Material 
You supply Safeguard with your parts and we apply our Hi-Traction gritted surface.
Option #2: Safeguard Supplied Material 
Provide Safeguard with technical diagrams; we have them fabricated to your specifications, and then we grit them.
Either way, you end up with our great anti-slip surface integrated with your existing parts. Our direct gritting process works for most industrial applications. Call to confirm gritting will work for your application. 800-989-1695 or contact us.
Key Features
Transportation
Steps for Work Trucks
Bus Trim Parts
Bus Ramps
Industrial
Metal Stair Treads
Diamond Plate
Ladder Rungs
Product Specifications
Availability of Direct Gritting options is dependent on your substrate and application:
Super Coarse (Xtreme™)
Extra Coarse (Heavy Duty)
Coarse (Industrial)
Fine (Commercial)
Extra Fine (Residential)
Super Fine (Barefoot)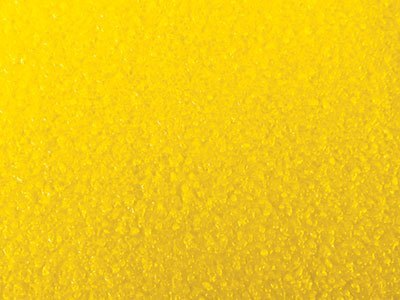 SAFEGUARD Color Options
The colors on this web page serve only as a visual guide for initial selection of color. Actual finished product color may vary slightly from the version shown on your monitor based on grit size (coarseness) as well as the base material of construction. To see the actual color, please request a product sample.
Send your parts or technical specs and Safeguard will apply anti-slip coating. Contact us to discuss your requirements. Or, use the buttons below to request a sample or more information. To place an order, please call: 1-800-989-1695.
Choose
Supply material or have Safeguard procure parts to your specification
Add Safety Markings and Logos
Warning messages and directional markings can enhance the safety of your products. Safeguard can embed text, symbols, or graphics into the anti-slip surface. We can even match logos and colors. "Glow-in-the-Dark" messages are visible after dark and during power outages.