From ore to a finished metal product, these conditions represent some of the harshest applications in the world. Whether your application is in the arctic or the middle of a jungle, we have seen it all as it relates to slips trips and falls.
From mining equipment to mineral processing (ball mills, SAG mills, SX/EW, hydrometallurgical, pyrometallurgical, high-pressure acid leaching to pressure oxidation), we have you covered. As for the metal processing side from blast furnaces, coke batteries, slitting lines, tube mills and more, slips and falls are an issue. We have solutions for your specific applications. Contact us today to schedule a consultation.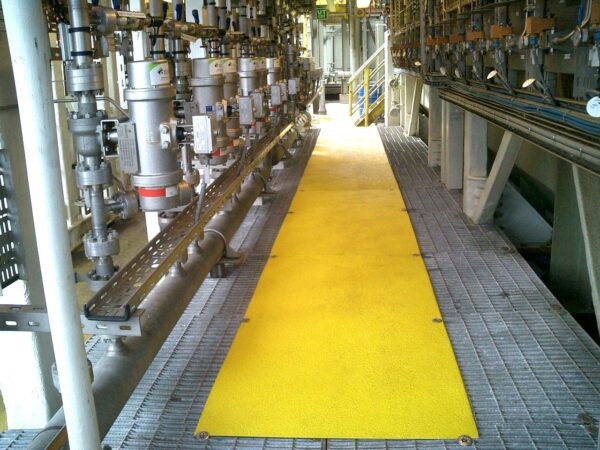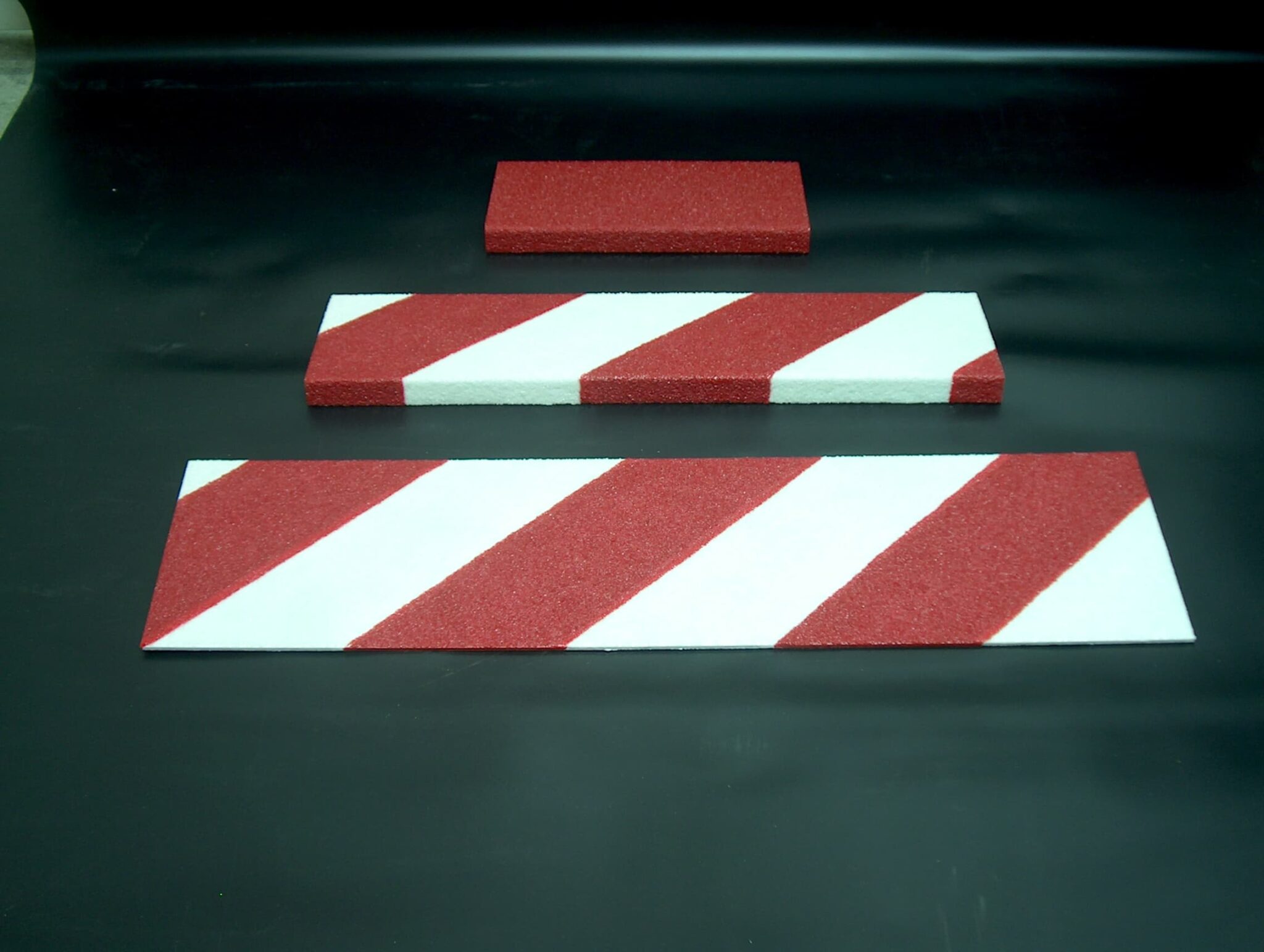 Retrofit buildings and facilities with high pedestrian traffic volume by adding Safeguard® Anti-Slip step covers. Easy to install, long-lasting, and available in a variety of colors and combinations, our covers will help prevent costly slips-and-falls at the leading edge of the steps and landings.
Ladder Rung Covers
In some localities, ladders installed in elevator shafts are required to have anti-slip protection on the rungs. Safeguard Ladder Rung Covers can be added to permanently fixed ladders, indoors or out.
Pipe and Cable Covers
Eliminate slips, trips, and falls caused by exposed wires, cables, pipes, and conduit with Safeguard Hi-Traction® pipe & cable covers.
Roll Traction
If you need materials for either a leach pads or tank farms, consider roll traction anti-slip solutions to keep your team safe.