Transportation & Fleets
Work Trucks
Reduce Liability Exposure with Safeguard Anti-Slip Covers
From tanker trucks to cement mixers, conditions on work vehicles can be as dangerous as an offshore drilling rig. Protect your team with the best in anti-slip protection.
Retrofit your steps and standing areas with Safeguard Anti-Slip Covers or have us build the step for you with direct gritting.
Don't Trust Diamond Plate or Grating
When these materials get wet or dirty, they have the ideal conditions for a slip-and-fall accident. Grip strut and grating wear down over time and offer no protection where it's needed most, on the leading edge.
Where You'll Find Safeguard Anti-Slip Products
Refuse: Steps and worker standing areas
Chemical & Tanker Trucks: Steps and ladders
Agricultural: Steps and access areas
Construction: Steps and access areas
Moving Trucks: Steps and ramps
Cement Mixers: Steps and ladders
Refrigerator Trucks: Steps and walkways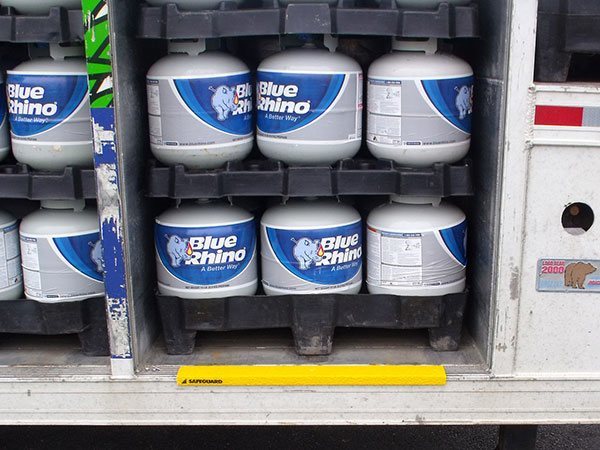 Recommended Products