Maintain Safe Working Surfaces
Safeguard Anti-Slip Covers hold up to thousands of passengers and employees daily, providing a durable, safe walking surface.
From the manufacturing level to baggage handling and boarding ramps, our Anti-Slip Covers keep passengers and workers from dangerous slips-and-falls.
The highest quality, most customizable anti-slip solutions in the aerospace industry
Six grit options, color coding, custom colors, logos, and safety messaging available.
Where You'll Find Safeguard Anti-Slip Products
Aircraft construction facilities
Jet bridge beltloaders
Jet bridge adapters
Boarding steps
Baggage handling equipment
Baggage carts
Passenger boarding ramps
Jet bridge belt loader with Safeguard Anti-Slip Covers
Baggage handling cart with Safeguard Anti-Slip Covers
Color Coding
Clearly designate areas with color coding on Safeguard Anti-Slip products.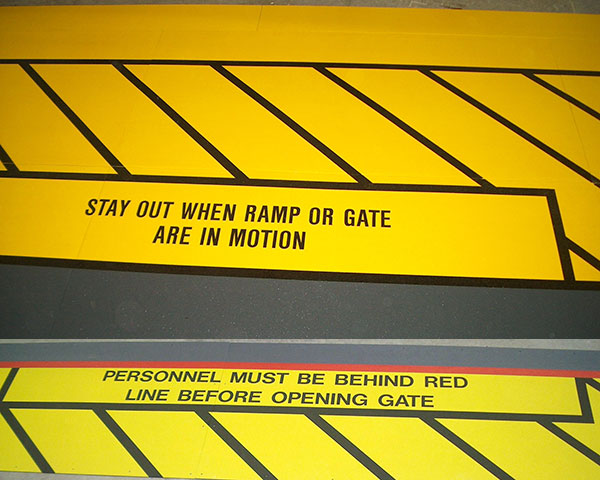 Safety Messaging
Customize with safety or directional messaging for added value.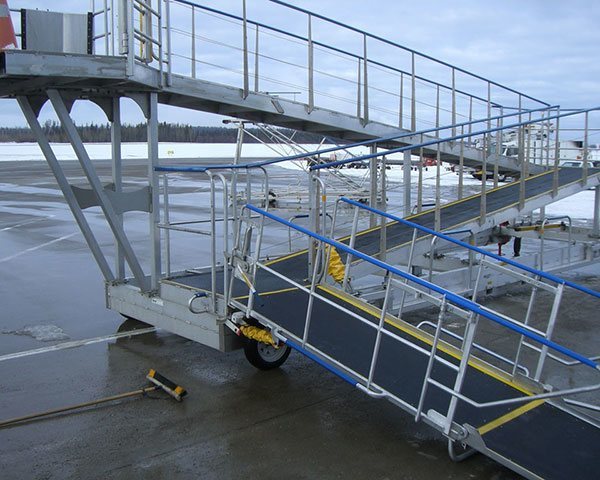 Walkway and Ramp Covers
Protect airport passengers with customized anti-slip boarding ramp covers.
Direct Gritting
As an alternative to pre-fabricated covers, we can apply our anti-slip coating directly to your parts. Perfect for OEMs.