Oil & Gas Industry
Downstream
Superior Surface Traction Keeps Workers Safe
Working with oils, chemicals, and other ingredients materials can make surfaces extremely hazardous for workers in the petrochemical and oil processing industry. Prevent costly slips-and-falls with Safeguard Anti-Slip Covers.
Our Hi-Traction Anti-Slip covers are prefabricated for easy on-site installation. Give workers immediate anti-slip protection for steps, ladder rungs, and walkways.
Exceed safety guidelines. Resist corrosion and chemicals.
Our safety covers deliver the maximum Coefficient of Friction on steps, ladder rungs, walkways and ramps. They will provide years of slip prevention thanks to their excellent chemical, UV, and corrosion resistance.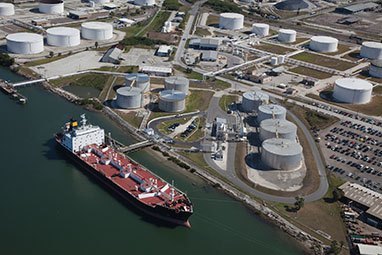 Recommended Products